The main topic of my research is enculturated cognition. I am interested in two questions: 1. How is it possible that we can acquire reading, writing, and mathematics, given that there was not sufficient evolutionary time for dedicated brain areas and motor programs to develop? 2. To what extend does enculturation transform our cognitive capacities in specific domains?

I have developed a new framework for the conceptual and empirical investigation of enculturated cognition, which I call enculturated predictive processing. According to this framework, cases of enculturated cognition (e.g., reading, writing, arithmetical cognition) are complex phenomena that have to be approached at multiple levels of explanation and on corresponding temporal scales. It takes recent research on 4E cognition and predictive processing into account. Furthermore, I argue that it does conceptual justice to the phylogenetic and ontogenetic constraints on cognitive development.




Von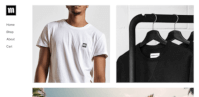 Erstellen Sie mithilfe anpassbarer Vorlagen Ihre eigene, einzigartige Webseite.